Our children-friendly Hotel is ideal for welcoming the entire family and it especially provides a lot of attention and services to the little ones.
Children will find a space entirely designed with them in mind, to let them play and have fun spending cheerful hours at our 4 star Hotel.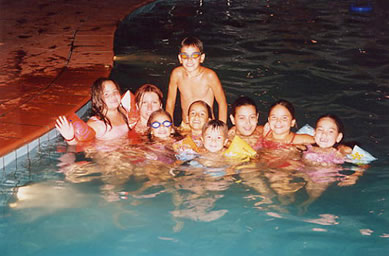 The Hotel National ensures a children-oriented stay, conceived to fulfil all their needs and to give them the comfort and fun you wish for them even on holiday.

Funny and playing moments, groups activities and new friends will make the holiday in Rimini at our hotel an unforgettable experience even for your kids.  Our cheerful and helpful entertainer, the Miniclub's activities for learning while playing and lastly a dive in our pool will wake children happy...and their parents too!

Upon request, the Hotel National provides a baby sitter who exclusively takes care of your child so that you can fully enjoy your stay at our hotel.